Having spent our previous day cycling the Slieve Bloom Mountains, a nice flat cycle along the Grand Canal was a very attractive second-day plan. We parked at the Lough Boora Discovery Park (also very worthy of a visit), just outside Cloghan in Co. Offaly. We crossed the main Cloghan to Blue Ball road (R357) and cycled past the Turraun Wetlands. This track, which was a bit rough for only a small patch, led us on to Pollagh, where we met the canal route. Rural charm just doesn't cover it!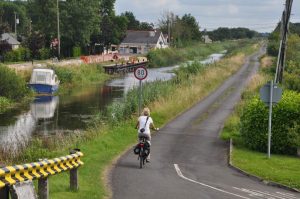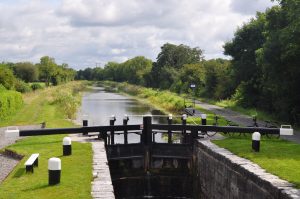 Peace and tranquility ruled, and the floral biodiversity was as impressive as it was totally natural. Throw in regular locks with their immaculately kept former lock-keeper's cottages, imposing castles all along the route, the odd friendly local who is delighted to see you, and a (mostly) segregated track that just lures you ever onward, you will truly have a day to remember.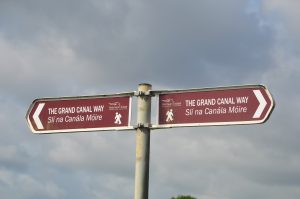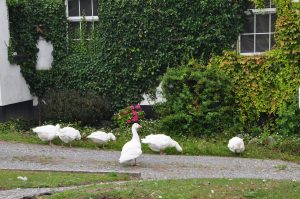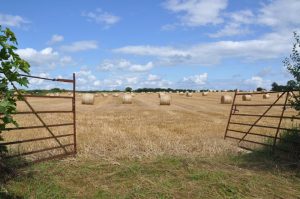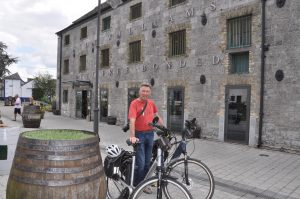 Because we literally couldn't bear to turn around, we cycled all the way to Tullamore, where we had a wonderful lunch sitting right beside the canal at the beautifully converted bonded warehouse of the Tullamore D.E.W. Visitor Centre. You can also buy lovely whiskey here to celebrate your wonderful adventure when you get home.
As we finally turned to make the journey back to Lough Boora, threatening clouds greeted us, along with a considerable headwind as we whisked our way back the way we came. There was no stopping for photographs and no dawdling along looking at flowers and castles. It was a race against the rain, and of course our fabulous Kreidler and Kalkhoff electric bikes made sure that we won!