FOLDING ELECTRIC MIRIDER €1,899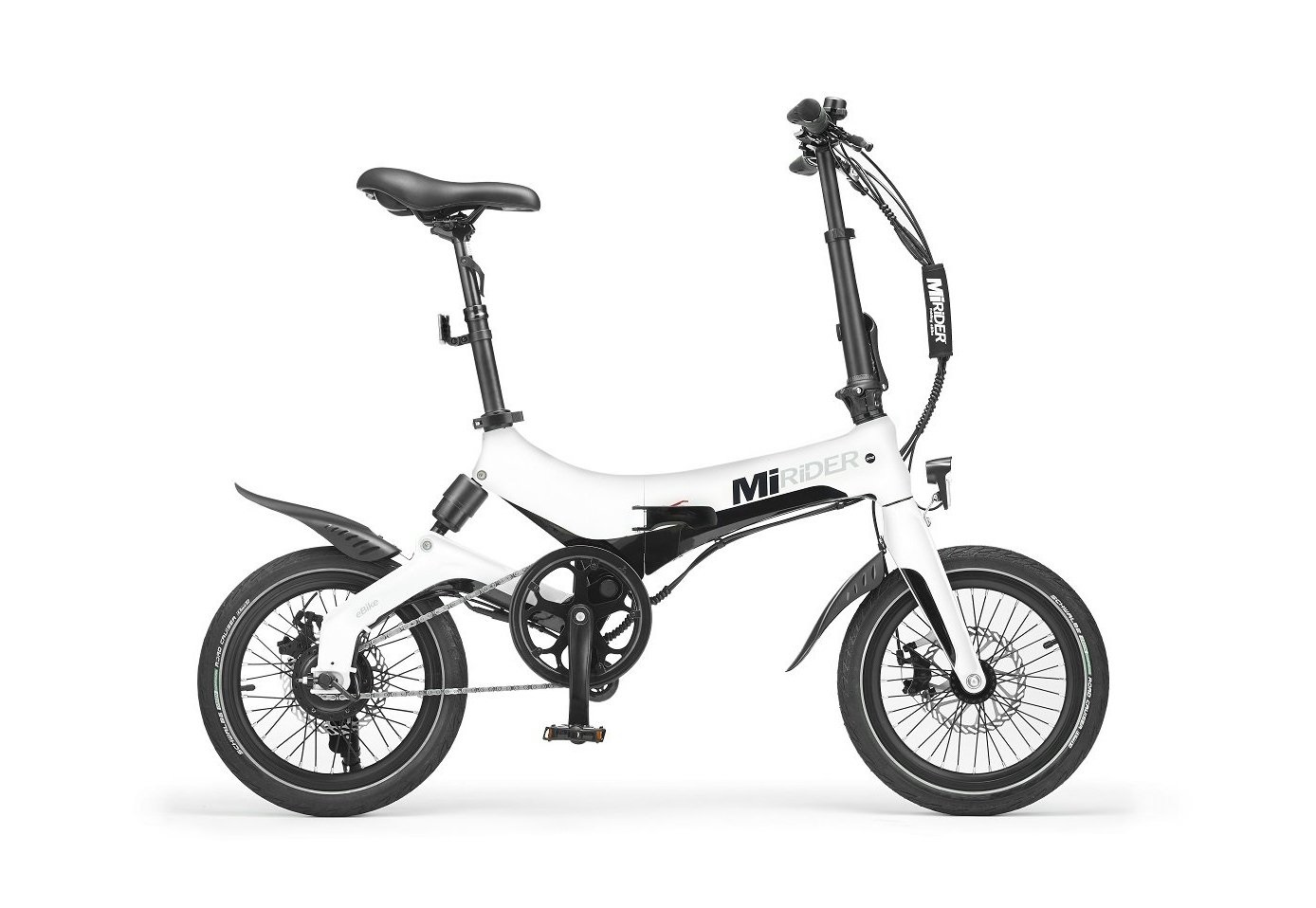 The folding electric MiRider has been carefully chosen by City View Wheels because of its quality, advanced technology, eye-catching style, ease of folding and storage, power and range. At ease around the city or for longer weekend cycles, this eBike will be your eco friend forever!
If you're too far to cycle your full commute, why not consider cycling the last 10km or so? Drive so far and then hop on your MiRider – this could be your ideal solution. Also, you can use it in conjunction with a bus trip – bring it with you and then cycle!
SPECIFICATIONS:
Range of up to 60km per charge
7ah / 252wh battery
Powerful 250W motor
5 power settings
Assistance up to 25km/hr
Weight 17.5kg including battery
LCD multi-function display
LED headlight
Magnesium alloy frame
Quick release levers for ease of folding
Adjustable handlebar height
Mid suspension design for shock resistance comfort
Accessories available – rear carrier, rear carrier bag, extra comfortable saddle with built-in rear light, storage bag
CALL US TODAY ON 021-4304547