Bike hire is a great option for those who want to explore the outdoors on two wheels but don't want to commit to owning a bike. Our bike hire service is an excellent way for tourists to explore the local area and for locals to try out electric bikes before committing to purchasing one. Our rental bikes are high quality German eBikes with Bosch electrics, excellent range and comfort.
Our Offer
You can hire an Electric Bike in Step-through or Cross-bar models, for  
€35 per day, €99 for 4 days, €175 per week & €495 per month, €795 for 2 months. 
A deposit of €150 per bicycle is refundable upon the safe return of the bicycle in the same condition as when received. 

 

Bicycles can only be hired on completion of a booking form below.

All bookings are subject to availability and CVW reserve the right not to accept a booking.

 

We accept Cash, Laser, Visa and Mastercard as forms of payment.

Helmet, hi-visibility vest, bike lock, panniers, pump and puncture repair kit are included.

 

Our team is always on hand to provide a map, advice on the best routes to take and the best places to eat!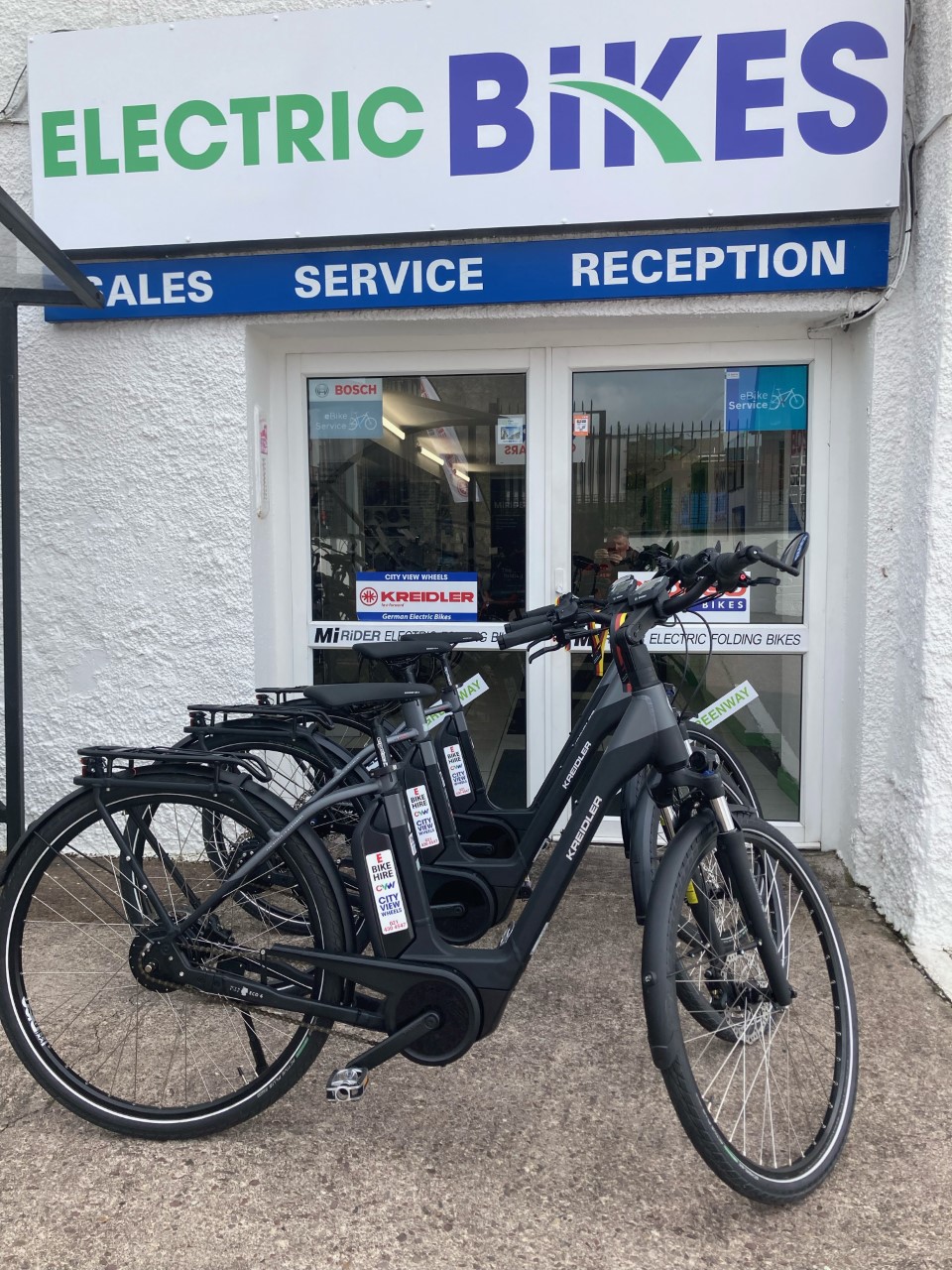 CONTACT US OR BOOK A SERVICE
Our terms and conditions
You are responsible for ensuring that you are physically fit and medically able to undertake cycling a CVW bicycle. 

 

The Hirer undertakes not to misuse it, lend or part with possession thereof.

You accept that cycling on a public road or cycle route carries its own risk and you have made the booking on that basis.

You accept that CVW advises the wearing of cycle helmet and hi-visibility vest at all times during the hire. 

 

You will cycle your bicycle in a responsible manner at all times. You will not hold CVW responsible for any loss, damage or injury including death to persons with regard to the use of the bicycle and equipment hired. 

 

You are responsible for the bicycles and equipment hired. You should ensure that the bicycle is secured to an immovable object when not in use. It is your responsibility to keep it safe from damage and theft. 

 

You should have sufficient insurance to cover medical expenses, personal liability, baggage, and personal affects.

 

When you make a booking on behalf of others, you accept responsibility for ensuring that all members of the group comply with the responsibilities outlined above.