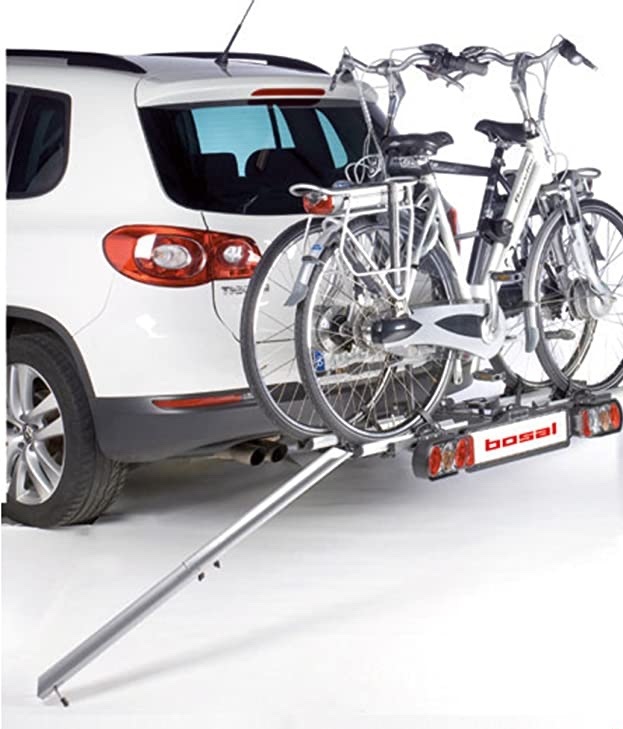 This strong bike carrier has a carrying capacity of 60kg. This makes it robust enough to comfortably bring 2 electric bicycles anywhere you wish to go.
Features include:
supreme safety with three locks – one on each arm for each bike and one to lock the whole unit to the towbar
full suite of integrated rear lights which plug in electronically to your towbar
folds neatly for easy portability and stowage
Bosal bike ramp also available for easy loading (no lifting) €49.50
CONTACT US OR BOOK A SERVICE
We bought 2 electric bikes from City View Wheels. Patrick was very helpful while we were in the shop, and we got to test-ride the bikes.
We were buying the bikes to take on our sailing boat and we were unsure if we had room to stow them away. Before we had purchased the bikes, Patrick brought them to the marina in his van so we could be sure we could fit them in. An incredible personal service from a very nice gentleman. The bikes themselves are fantastic and have opened up the options we have when we arrive in a place by boat. We have also had great after-sales care from Patrick. Great service, lovely people, and excellent bikes.
Adrienne Hall, via Google Reviews


Fantastic service my son bought an electric bike for work and must say Pat was very helpful. He took his time explaining everything about the bike to him The bike is fantastic great value would definitely recommend City View Wheels
Mandy O Leary, via Google Reviews


Great service, City View found me a super e-trike that I've had great fun with. They've promptly sorted the odd niggles that have occurred. Well recommended.
Sally Baker, via Google Reviews