What a great way to start December – with a delightful cycle along the lower Cork Harbour Greenway! Six degrees celcius need not discourage you when it's sunny, not too windy and you are well layered up. We parked at the first car park east of Carrigaline, just a little more than a kilometre out the Crosshaven road. The development of this abandoned railway into a pathway (now a recognised Greenway) was initiated in 1996, against all the odds, by two local senior citizens. We salute them, and all who later helped them, for their determination and far-sightedness.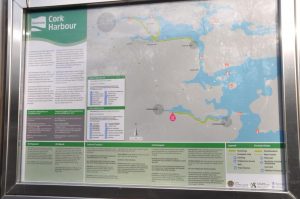 While the pathway isn't very wide, it helps that cyclists are encouraged to keep to one side and pedestrians the other. In general, this is observed very well, but it has to be seen as a leisurely cycle rather than a workout! The estuary meanders down to Drake's Pool, and today we had the lonely call of the curlew keeping us company. The sprinkling of moored boats on the river led us to the marinas and boatyards of Crosshaven, reflections at their best on this calm day.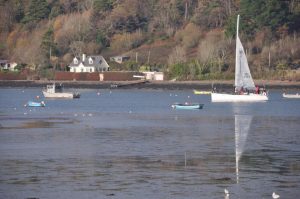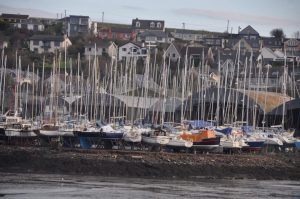 Fuelled by coffee and cake in the River's End Cafe, we tackled the hill out of Crosshaven up the R612 and turned towards Templebreedy Church. No bother at all with our eBikes. With delightful views out over the mouth of our magnificent Cork harbour, guarded on the other side by Roches Point Lighthouse, Templebreedy Church and the nearby Fennell's Bay offered tantalising glimpses of today's glistening sea.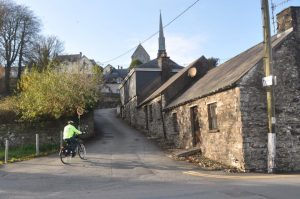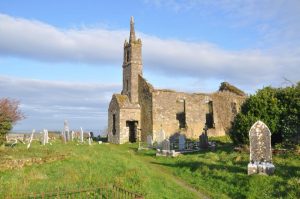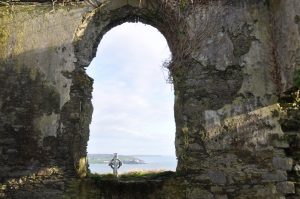 Our next stop was Myrtleville Beach, where we were delighted to do 3 for the Sea. The success of that small stone reminder is evidenced by a really clean beach – it was actually difficult enough to find three decent pieces of plastic there today! The road between Myrtleville and Fountainstown is quite steep, so it was high assistance and low gear on our bikes up past a nicely busy looking Bunnyconnellan's. Again, more glorious seascapes tempted us ever onward, where we enjoyed watching the wave and canine action on Fountainstown Beach. We then completed our loop back to the car park, a total distance of 21 kilometres. Not a long journey by any means, but with so much to see and photograph, it was just perfect for a chilly Sunday in December!