The Healy Pass on the Beara Peninsula would seem to be a daunting challenge. However, the generous looping switchback turns, especially on the County Cork ascent from Adrigole, make for a very mangageable and wonderful adventure, especially on an electric bike.
Access from the Adrigole side is easy – we parked outside a school just after turning right off the R572 (at Adrigole Bridge coming from the Glengarrif direction) onto the R574 which brings you up and over. There's a nice leafy lead-in to the pass itself, which is then beautifully wild and rugged, especially on the glorious August day we had in the middle of this heatwave that we are likely to be talking about for years!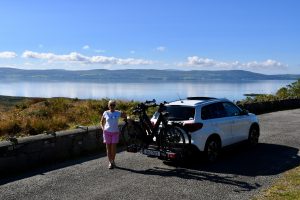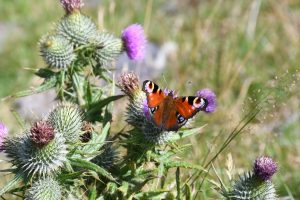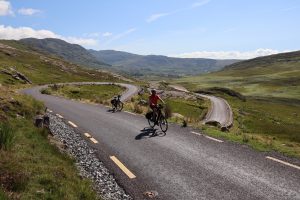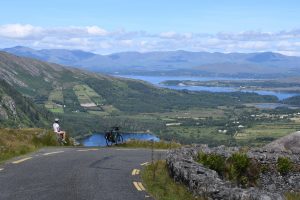 Take time to stop frequently and look back down over the rolling hills that lead all the way down to Bantry Bay. Once at the top, prepare yourself for another wow moment when you cross the border and turn into the Kerry side. With the tranquil Glanmore Lake in the foreground, the view this side stretches all the way to Kenmare Bay. It's truly Ireland on steroids!
We enjoyed our freewheel down, the cool air a welcome feeling for once. We didn't have to touch the pedals all the way to The Síbín, where you turn right and then shortly left onto the R571. We travelled a short distance on this road before taking a right onto the R573 which took us over to Helen's Bar at Bunaw Harbour. We had arranged to meet friends and fellow eBike enthusiasts and we all had lunch on the pier in gorgeous sunshine. A drop of beer shandy and some great laughs helped us to prepare for the journey back.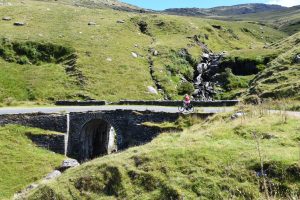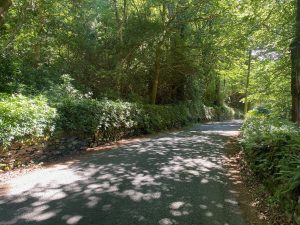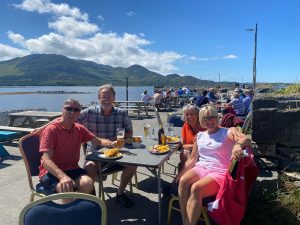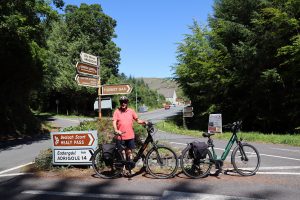 Cycling back up and over the mountain was no problem on our wonderful Kreidlers. We stopped for a paddle at a stream half way up and enjoyed every second of the wonderful scenery opening up before us at every turn. On days to remember…….!