We have cycled the Sheep's Head Peninsula many times, so we usually look at the beauty of Dunmanus Bay from that side. On this occasion, we drove through Durrus and out along the Mizen Head Peninsula on the R591. We parked at a spot where churns would have been collected years ago, and took to our bikes from there. The views of Dunmanus Bay really kicked in when we turned right off this road, bringing us down by the charming Dunmanus Pier and dramatic looking ruins of Dunmanus Castle.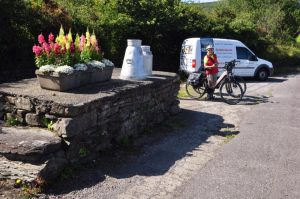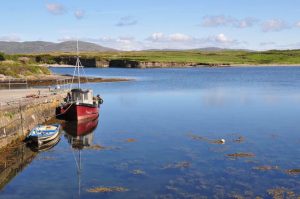 Now, it was a glorious day – roasting in fact – but I'm not sure if we have ever felt so bowled over by the beauty of a place. The fact that it was our first decent cycle since Covid-19 lockdown restrictions allowed us to travel anywhere within County Cork certainly influenced the pure joy we experienced.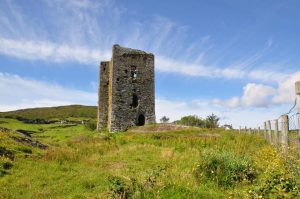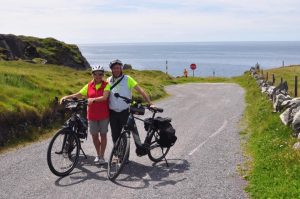 This extremely quiet road hugged the north side of the peninsula, giving us panoramic views of Dunmanus Bay, before it brought us up and over towards Barleycove. Instead of heading for Mizen head itself, we turned right for Three Castle Head. Our route back was via Goleen; then we turned back over the hills again to the north side of the peninsula because we just couldn't resist travelling back along that amazing coastal road again.