The Burren in Co. Clare offers quiet back roads with magnificent scenery and beautiful plant life in unique geological surroundings. An electric bike is probably an essential here, as the terrain can be quite challenging! There's lots to see and this trip was done in glorious weather, so the place was looking its best.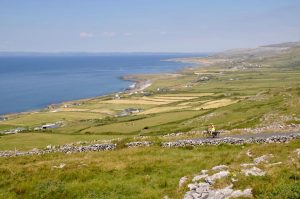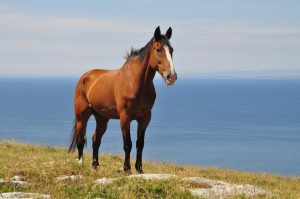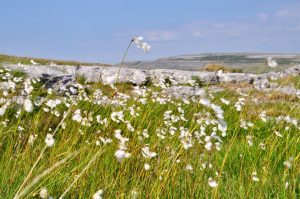 Fanore beach is seldom seen with this amount of activity and colour! We cycled past a fairly chaotic car park with great glee!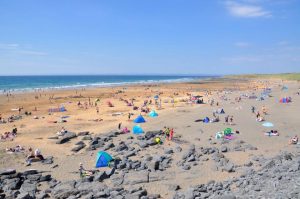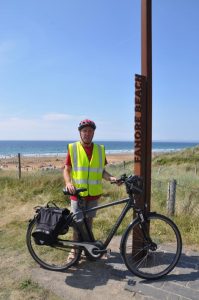 As well as the extraordinary geology and flora that the Burren offers, the odd quirky sight makes cycling there even more enjoyable.