More e-bike escapades! Today we headed east along the  Copper Coast road from Stradbally to Annestown. The Waterford Greenway was too busy, it being a hot and sunny Sunday afternoon. The challenging topography of the Copper Coast Road makes this coastal road ideally suited for electric bikes.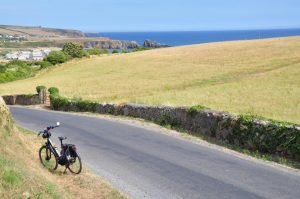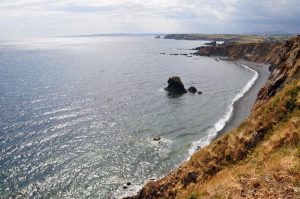 Old copper mines and wonderful coastal views are only some of the hidden charms that coax you up every steep hill. You certainly need to gear down and use your power for some of them!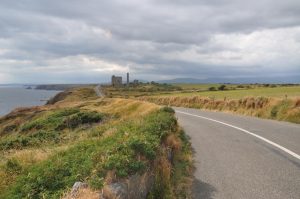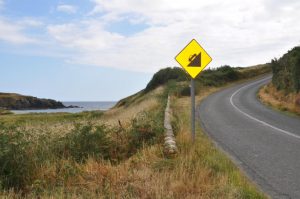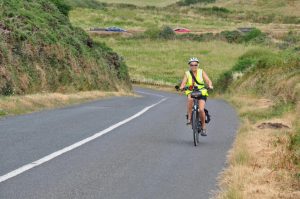 This area is a recognised UNESCO Global Geopark. 460 million years of Earth history can be seen in the cliffs at Ballydowane Bay, near Bunmahon. It was also a lovely place to have a cooling swim. Overall, one of the many enjoyable cycles we have had so far this summer.